6 Healthy and Refreshing Drinks You Can Make At Home This Summer
As we enter the time of the year when the sun would sap us of our energy and the dry winds leave us feeling too thirsty, it is time for us to stir up some refreshing drinks that can keep us cool and also help us stay healthy.
We have listed six healthy drinks that are free of carbonated soda and artificial sweeteners. Try them this summer to stay healthy and cool.
Orange Pomegranate Green Tea
Since sodas and artificial sweeteners don't particularly make it to the list of healthy ingredients, fruit juices, and green tea are good alternatives to make the base of a healthy drink. In this one, you will have to prepare 1/3 cup green tea and let it cool down. In the meantime, squeeze ½ a cup juice from fresh oranges and make ½ cup fresh pomegranate juice. Mix all the three together in a glass half-filled with ice cubes, and squeeze ½ a lemon to complete the taste. Garnish with a slice of orange. This green tea goes well for your full-day drink, fill up your water bottle with this tea and sip all day long.
Pink Ginger Lemonade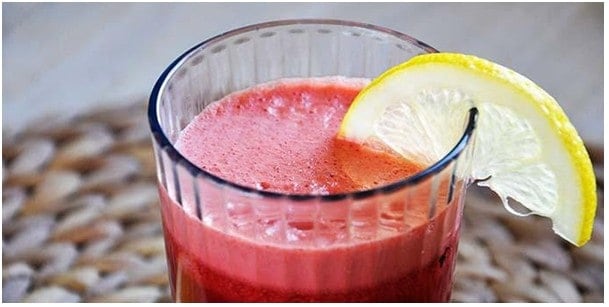 Berries are both healthy and delicious. The pink ginger lemonade uses berries for its pink color and sweet taste. Lemon adds a zesty tang to the drink while ginger gives a bitter touch. To make the drink, you can use either strawberries or raspberries. Soak the berries along with half a teaspoon of minced ginger in drinking water for four to eight hours or overnight. Put them in a blender, add a pinch of sea salt, squeeze a fresh lemon and a tablespoon of raw honey and blend it till smooth. Garnish your drink with a lemon wedge.
Cucumber lemonade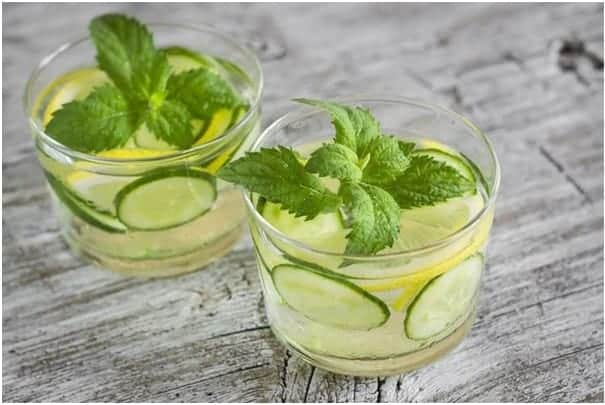 As the weather gets warmer, our body is going to ask for more cooling drinks like these. Cucumber helps you stay hydrated during the hot summer days and it is a good source of antioxidants that fight free radicals responsible for premature aging.
Peel and cut one full cucumber, add ½ a cup of freshly squeezed lemon juice, and honey according to your taste. Add one cup of water and blend it on high till it is smooth. Experiment with the amount of water to suit your taste. Take some ice cubes in a glass and add a few slices of cucumber and lemon to it. Pour the drink and enjoy.
Watermelon Green Tea Refresher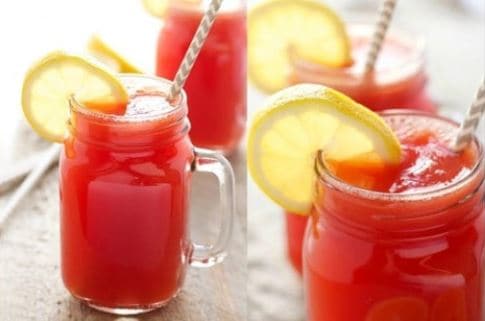 This healthy drink is rich in antioxidants from the green tea and has heart-healthy nutrients from the watermelon. The lemon juice in the drink improves digestion and also aids detoxification of the body.
The preparation of this drink is easy if you make the green tea and refrigerate it in advance. You will need 1 and ½ cups to 2 cups of chilled green tea and 4 cups of deseeded watermelon cubes. Add these to a blender along with 3 tablespoons of freshly squeezed lemon juice. Blend it on high till the ingredients turn into a smooth drink. Garnish with a slice of lemon in a long tumbler.
Wood Apple Squash
Wood apple has cooling and digestive properties which make this squash very healthy and refreshing for summers. It is naturally sweet, so if you choose not to add any sweeteners, then the drink can be consumed by diabetics as well.
Boil the pulp of 1 wood apple in 200 ml water. Strain the water so that the juice is free of fibers and seeds. Let it cool. In a glass, take some crushed ice, squeeze a lemon, add a handful and mint leaves and a pinch of rock salt. Pour the cooled juice of the wood apple into the glass and your drink is ready.
Orange, Rosemary, Lemonade Thirst Quencher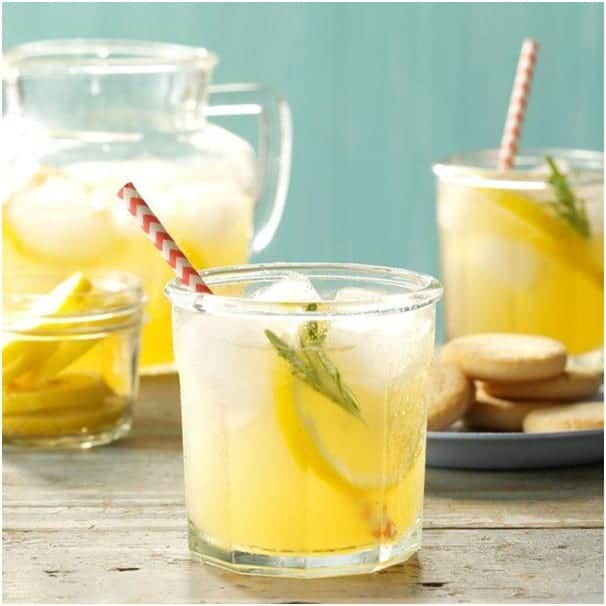 This lemonade gets a delicious orange twist along with the refreshing fragrance of fresh rosemary making it even more delectable. The lemons have a cooling effect on the body while the blood oranges are a rich source of antioxidants. This special drink by food blogger Priti was made using homemade lemon squash, a few slices of blood oranges and a sprig of rosemary.
These drinks won't only quench your thirst but also refresh you in the overwhelming heat of the summers. If you have some more suggestions/recipes of such healthy and refreshing drinks, please do mention them in the comments.
Comments
0 comments