5 Latest Footwear Style for Couples to Look Best Together
In this era, where everyone wants to look perfect and cool, footwear plays a crucial role in completing the look. Times have changed and so has the fashion game. Men and women alike have become style conscious and want to look their best at the office, at parties, and even at vacations.
Shoes online shopping is a great option to get the right pair of shoes, both for you and your partner. Here are some great men and women footwear styles to look best together, no matter what the occasion is.
Men and Women Footwear for different occasions:
1. Men: Formal leather shoes + Women: Formal pumps
While formal leather shoes make it one of the top choices for men to wear at work, women can complete their formal look with formal pumps. Shoes online shopping is a very convenient option these days.
Men can opt for formal derby shoes or formal moccasins too, depending upon their personal preferences. There are many colours that you can choose from like dark brown, black, blue, etc. Women can go for black to blend extremely well with formal outfits.
2. Men: Loafers + Women: Beach sandals
If you have decided to go on a summer vacation, then your sandals are going to form an integral part of your travel wardrobe. You want to feel comfortable and cool, and also wear something that can match your summer dress.
While men can sport casual loafers in various colours and look cool, girl's can sport sandals like a t-strap sandal, or casual sandals. Anything that can keep you comfortable can be a great option.
3. Men: Sneakers + Women: Ballerinas
When it comes to attending parties, men and women want to look their stylish best. While the attire is one side of the coin, footwear forms the other side. Pairing up your clothes with appropriate footwear can make or break your party look.
You definitely want to make heads turn with your dashing looks. Guys can sport casual sneakers with jeans and look uber cool. Sneakers can be just casual plain ones or a designer one too. To know some tips to pick the right sneakers, click here.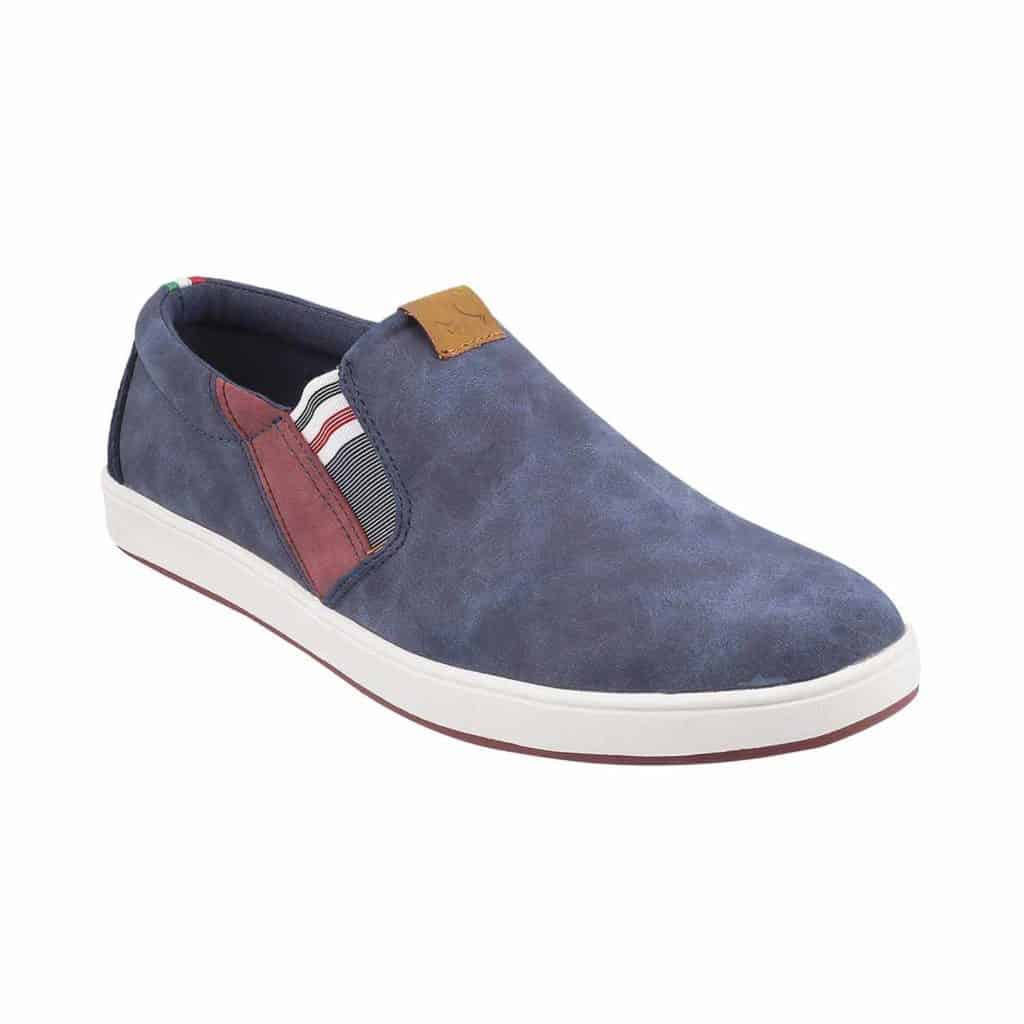 Girls can team up their party dress with chic ballerinas in different shades and designs. To add a bit of glam to the look, girls can choose ballerinas with a little glitter.
4. Men: Ethnic mojris + Women: Kolhapuri
Occasions like traditional weddings and ceremonies call for some ethnic dressing. You may get the dressing on point, but when it comes to ethnic footwear, not many get it right. While you can carry the ethnic attire confidently, it is also important to choose the right kind of footwear.
Also Read: How to Select right footwear with an outfit
Men can match their traditional wear with ethnic mojris and look absolutely traditional. As for women, kolhapuri footwear is the best choice for ethnic footwear and can be matched with all traditional outfits.Shoes online shopping can give you a sneak peek into what kind of ethnic footwear is trending and you can pick the best one for yourself.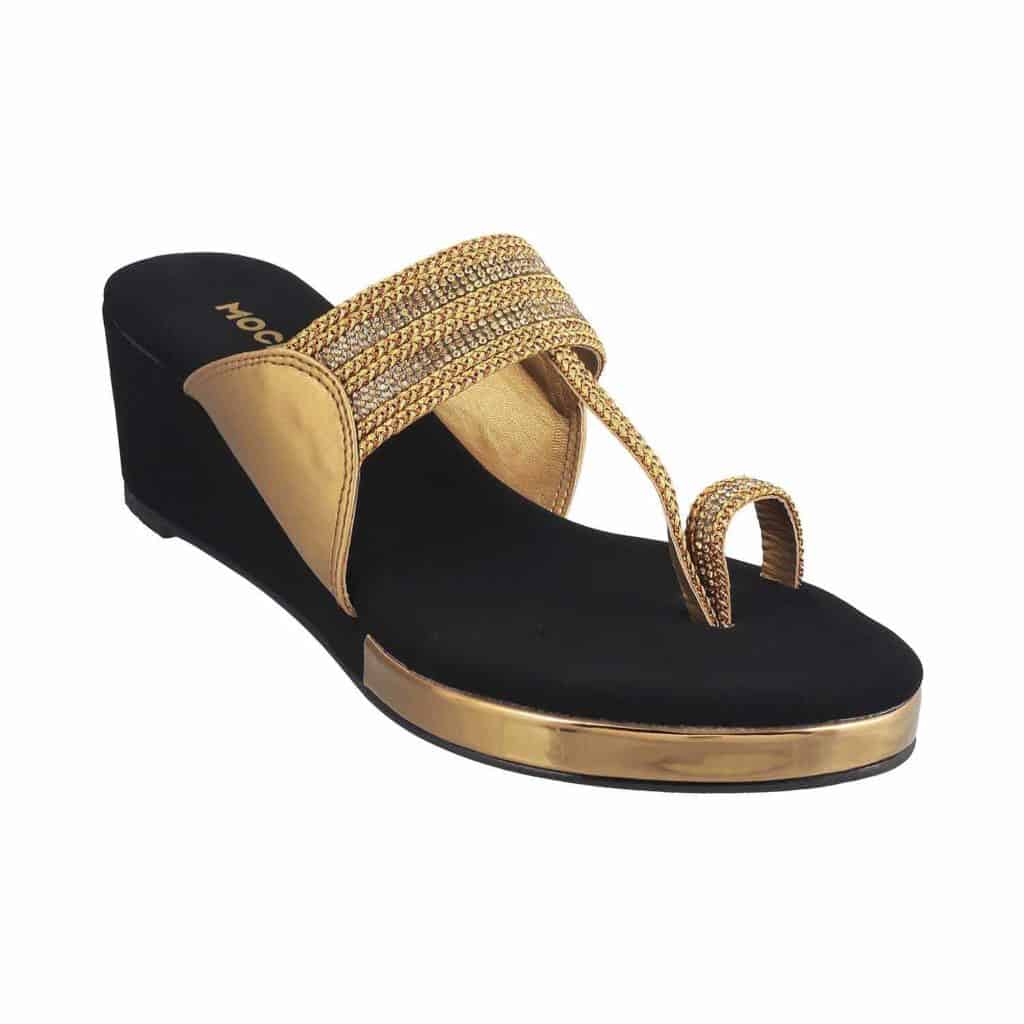 5. Men: Casual slip ons + Women: Slippers
When you aren't attending parties, and functions and want to keep it simple and comfy, casual slip-ons and slippers are the ultimate choices. They keep your feet absolutely relaxed and comfortable.
Men can opt for casual slip-ons with any casual and light outfit of their choice. And women can relax in comfortable yet stylish slippers. Be it a visit to the supermarket or a coffee shop, these casual footwear seems to be a perfect choice. You can find a lot of different casual slippers while doing shoes online shopping.
Conclusion:
Making the right choice of footwear is as important as the outfit for any occasion. However, one thing that matters is the preference of comfort over style. If you are comfortable, you can carry any footwear with utmost grace. On the contrary stylish but uncomfortable footwear can ruin everything.
So the next time you do shoes online shopping, you know exactly what to look for.
Comments
0 comments