Comedy Couple – Can A Relationship Stand the Test of Lies
An interesting storyline with a great mix of comedy and romance
Love, and the magic it weaves around us, often makes it impossible to figure out right from wrong.
Zoya and Deep are a #ComedyCouple who share a love for laughs. They are the only professional comedy couple in the country and they have been able to stir up a lot of interest among their audiences. They comically discuss incidents about their life as a couple and easily get the audience breaking into hysteric bouts of laughter is a skill that few couples can boast of. They come from different family backgrounds and have different ideologies about life. But their love for a good joke makes them perfect on and off stage as a couple.
So, what could go wrong in the lives of a couple that can gel so easily with each other even when they make fun of each other?
Lies
Zoya couldn't stand lies and Deep is a pathological liar. For him, lies come as easily as jokes and this makes it difficult for Zoya to trust in the love he promises her.
This is the roller-coaster life of a couple that is deeply in love with each other and is trying to come in terms with the insecurities of their lives, the demons of their past, and the greyer sides of their characters.
Actors who make you smile, laugh, cry and fall in love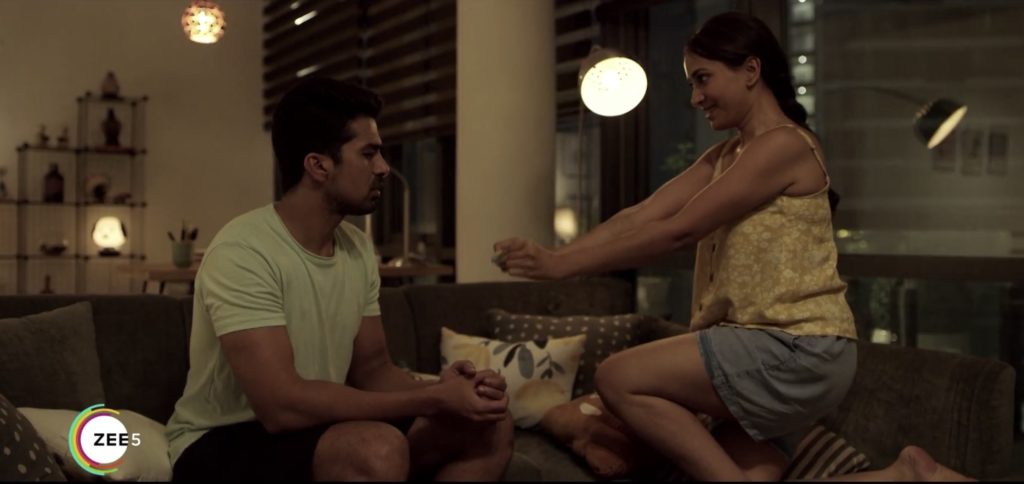 #ComedyCouple by ZEE5 transports you into the life of an average couple living in a big city, trying to make ends meet, hoping for a big life, and dealing with their families. The role of Deep is played by Saqib Saleem while Shweta Basu Prasad plays the role of Zoya Batra. The cast also includes Pooja Bedi and Aadar Malik.
Directed by Nachiket Samant, the movie will quickly have you taking sides for Zoya and Deep becoming one in their journey of rediscovering love and all its nuances. The two will become #JokinglyYours by the end of the movie redefining the typical stereotypes of relationships and uncovering new truths about a life lived in love.
Will love win in this story?
Zoya's strong leanings of her ethics of truthfulness are in stark contrast of Deep's easy-going nature where he uses lies to get away with everything. Both actors beautifully fulfill these roles, making us fall in love with the characters they play. Small interventions from their families and the constant presence of Deep's friend completes the relationship and adds essence to the movie making it easily relatable for couples in big cities and even small towns.
Worth a watch!
A romantic comedy like this gives us the chance to have a good laugh and anticipate how the relationship of this #ComedyCouple would work out. Even though it may seem like a straightforward movie with a basic storyline of a couple falling in love, falling apart, and falling in love all over again, there is a lot more to expect and experience with this movie. It has an 8.1 rating on IMDB which makes it worth a watch. Grab your bowl of popcorn and have a fun time watching Zoya and Deep untangle the knots of their relationship. 
Checkout the Trailer
Comments
0 comments