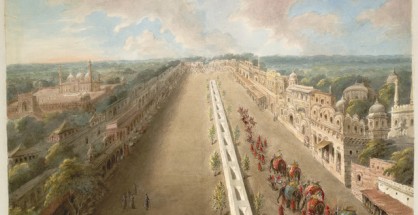 *The Chandni Chowk from the top of the Lahore Gate of the Fort, the canal depicted running down the middle, by Sita Ram, 1814-15 With time the enigmatic Chandni Chowk has amassed a plethora of anecdotes and facts that remains discreet to the commoners, like it had trams, canals and much more. My curiosity made me to dredge up deeper into the history More...
A painted wall of a Mayan site Here's what's not going to happen this year: the earth won't end on Dec. 12; it won't be swallowed by a black hole, consumed by the sun or get taken out by More...
Mahabharata War kurushetra Mahabharat the greatest of all stories i ever read And it still facinitates me each time I read it again. People are actually unaware of the greatness of the great epic. I term this as More...